We are a few days away from 2017 which is an ideal time to look back at the year that was in Athens real estate.  Clearly, 2016 was an interesting year, and the overwhelming story of 2016 would have to be the Presidential election because it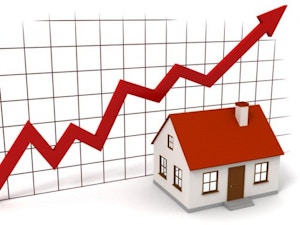 was very polarizing and ultimately quite surprising.  It seems half of the country is optimistic and the other half believes the end is near.  Despite your feelings about the year in politics, I can assure you that the Athens real estate market had a great year in 2016 thanks to many contributing factors.
First of all, we reside in a fairly desirable area with a major university and that never hurts.  Furthermore, interest rates have remained low which continues to fuel the market since money is currently cheap.  Lastly, many neighborhoods have seen more and more appreciation because availability remains scarce.  While all of this is generally good for the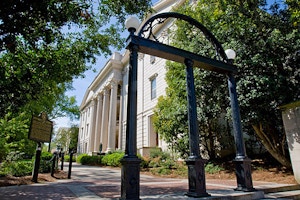 greater Athens area it has proven to be difficult for buyers.  And it is primarily due to the very low supply of homes in the market place.  Let me be clear that I am usually a big fan of low supply in real estate.  In fact, that is exactly what sellers want when they go to market.  However, working in real estate allows me to see both sides of the coin.  We work with many home buyers that are desperate to find what they need in the area, and right now many of them are frustrated.   Generally, the more affordable houses remain the hardest to find.  Right now in Oconee most properties under $300,000 are gone in a week.  Additionally, the in town areas like 5 Points and Normaltown barely have any listings under $400,000.  Meanwhile, the local market for investment is also highly competitive because workable properties are almost nonexistent right now. It has been a long time since the Athens real estate market was this low on product.  All this being said, the Athens market is seasonal especially when it comes to residential homes.   Usually, the New Year brings more homes to market, and I am confident we will see that trend continue in 2017.  So what does all this mean? Will this appreciation continue or not?
The truth is that no real estate agent really knows for sure, but we can try to make educated predictions based on what we know about our local market along
with the economic factors.  As I mentioned earlier, the election was kind of a big deal this year, but its impact for good or bad may not be felt immediately.  I am not a stockbroker, but if I was I might advise people to get into financial stocks and stay there for a while.  But you know what?  I am no stockbroker, but I am fairly knowledgeable about Athens real estate.  So here are some predictions for 2017 in our area.
Interest rates are going up without a doubt.  Good sense tells us that they can't stay so low for so long, but they also can't grow too high too quick because our economy just can't handle it.  The real estate market has been fueled by these low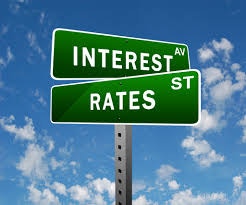 rates.  On the other hand,  I don't believe reasonable rate hikes will kill the market.  In fact, it may even make it stronger at first.  There is a lot of interest rate fear with buyers right now which could bring even more people to the table.  On the other hand, higher rates could also create some price stabilization which will help these buyers.  I have said it before that, "trees don't grow to the sky", and while that is true, I don't' think prices stabilizing will be a bad thing.  Given the lack of availability in several neighborhoods we should see appreciation slow down without prices falling off.  So while trees don't grow to the sky they can still stand pretty tall.  Conversely, the Athens investment market might be a little harder to read.  The Athens investment market has come back since 2010, but we have not seen the prices return to the highs of 2007.  Low interest rates have forced most investors into the stock market to gain an actual return on their money.  However, investment real estate provides a great alternative to the stock market which should continue.  Nevertheless, we may see the same price stabilization with investment properties that we could see with residential homes.  Rental rates have been growing in our market, but more student bedrooms are coming soon.  In all honesty, it is hard to know which rental development it will immediately impact until it all plays out.  But I can assure you that location is all that matters when the chips are down so be sure to keep that in mind.  And there you have it, a brief recap with a look ahead.  Here's to hoping my predictions are correct.   Have a great new year, and an even better 2017.